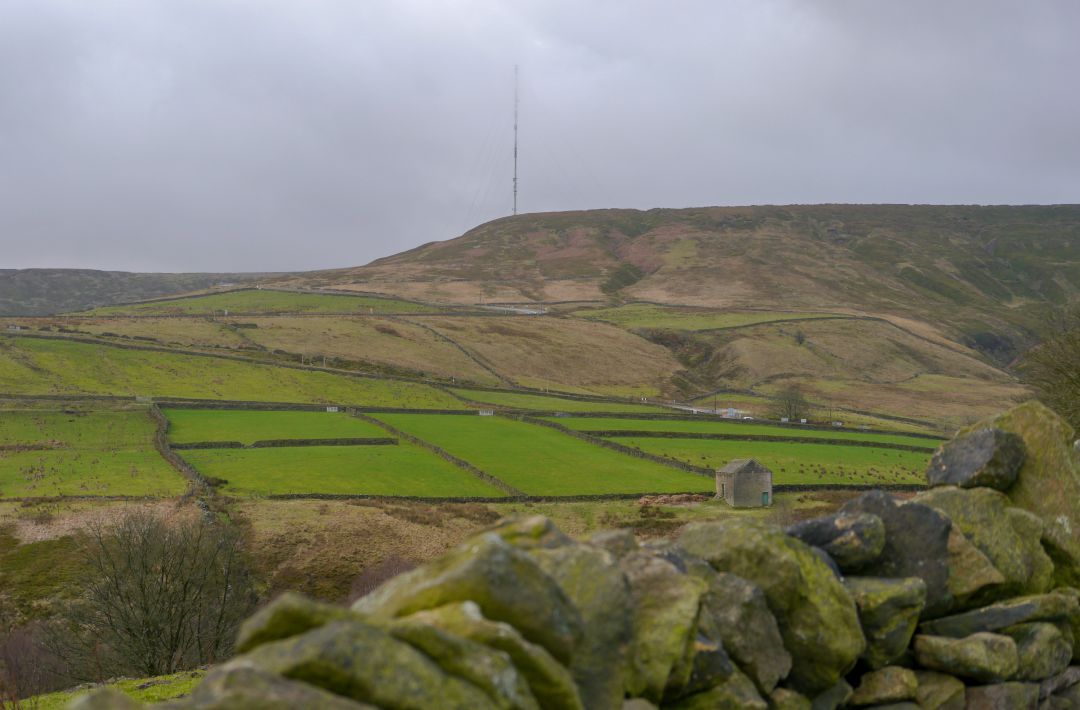 For over twenty years, a large group of people has been gathering at a location near Rotherham at one o'clock every Saturday to cycle the same 80-kilometre circuit. They then have a short, 40-minute race mid-route. People come from Doncaster, Sheffield and other places in the surrounding area. Sometimes, when the weather's really bad, there might only be four people. But in the summer, you can get 80 or even 100 people. The same thing happens with clubs in the Leeds area. Clubs in Ilkley and Otley do the same ride every single weekend too, and this has become really popular over the years. That's how the local cycling club community works, and that's how I learned what cycling was all about.
I grew up in Yorkshire and started cycling when I was eight years old with a local cycling club in Thurcroft village, in South Yorkshire. I rode with my friends, my father and my grandfather. There was another local cycling club three miles away in Dinnington, and another one, also three miles away, in Rotherham, near Sheffield. In Chesterfield there have always been local cycling clubs for younger riders, their parents, and all kinds of riders. It was about the community and its family values and thanks to that network of cycling clubs you learn how to cycle properly.
That whole tradition was already in Yorkshire before the Grand Départ happened in 2014. But that event was definitely a catalyst for making cycling even more popular. Clubs like Ilkley Cycling Club and Otley Cycling Club have been around for decades, but now they have thousands of members. They were already popular when cycling went mainstream, becoming even more popular across the UK. The Tour de France and the whole marketing campaign behind it, led by Sir Gary Verity, brought tourism to cycling and cycling to tourism. But cycling has been very much alive in Yorkshire ever since I was a child. It's always been there. Gary just made it worldwide
(Editor's note: Verity resigned as chief of Welcome to Yorkshire)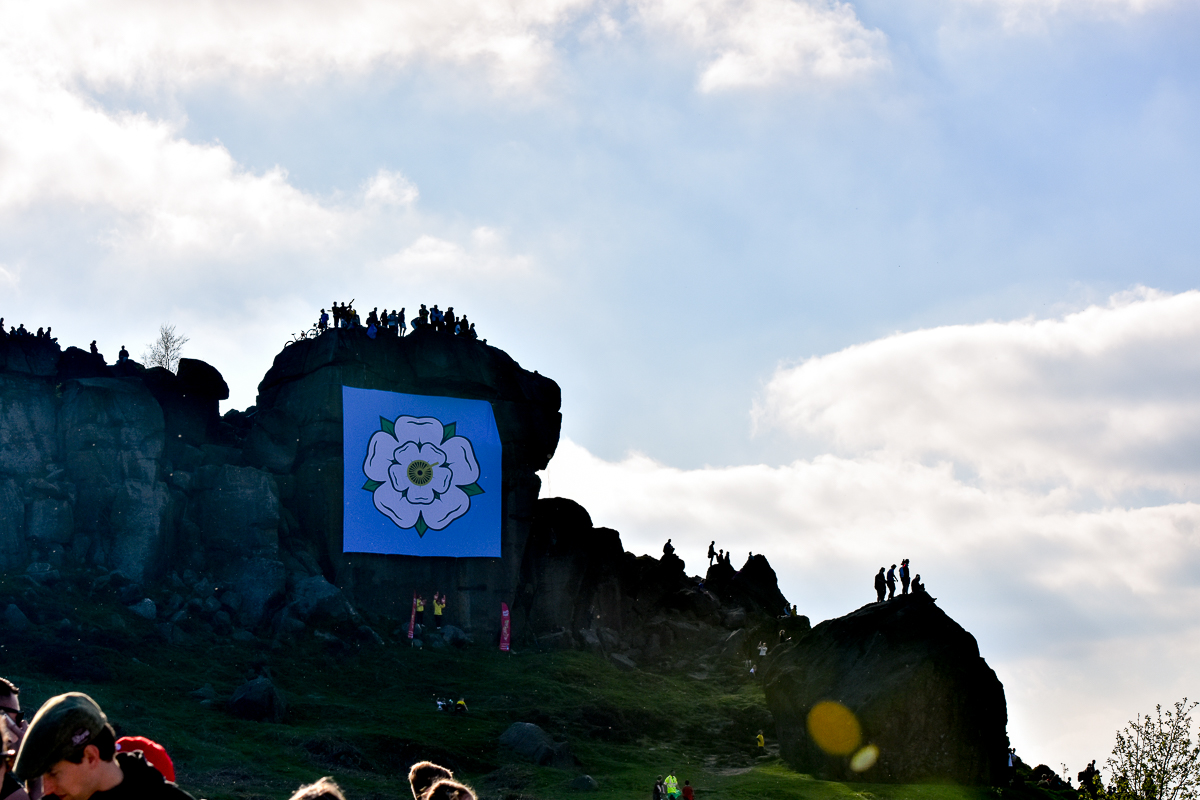 Tour de Yorkshire 2018 (Photo: Karen M. Edwards)
Hosting the Grand Départ was fantastic. Every cyclist in Yorkshire wanted to see the Tour de France and the best riders in the world. There was a mixture of cycling fans, people from cycling clubs, and members of the general public who'd never seen a bike race live before. I was lucky to be involved in helping to look up the routes with my brother Russell. We knew cycling and we knew the routes. The aim was to pick routes that would make Yorkshire proud, that would show Yorkshire off to the world, and ensure an attractive race that everyone would want to watch.
One of the main things I read in the press those days was that the riders were amazed by how difficult the routes were. They didn't know what Yorkshire was like. The two stages that went to Harrogate and Sheffield – kinda my home town – were so difficult. The last 100 kilometres of the Sheffield stage were so up-and-down. There were five one-kilometre climbs within a space of ten kilometres, which is a very a different way of racing from the Alpe D'huez for example.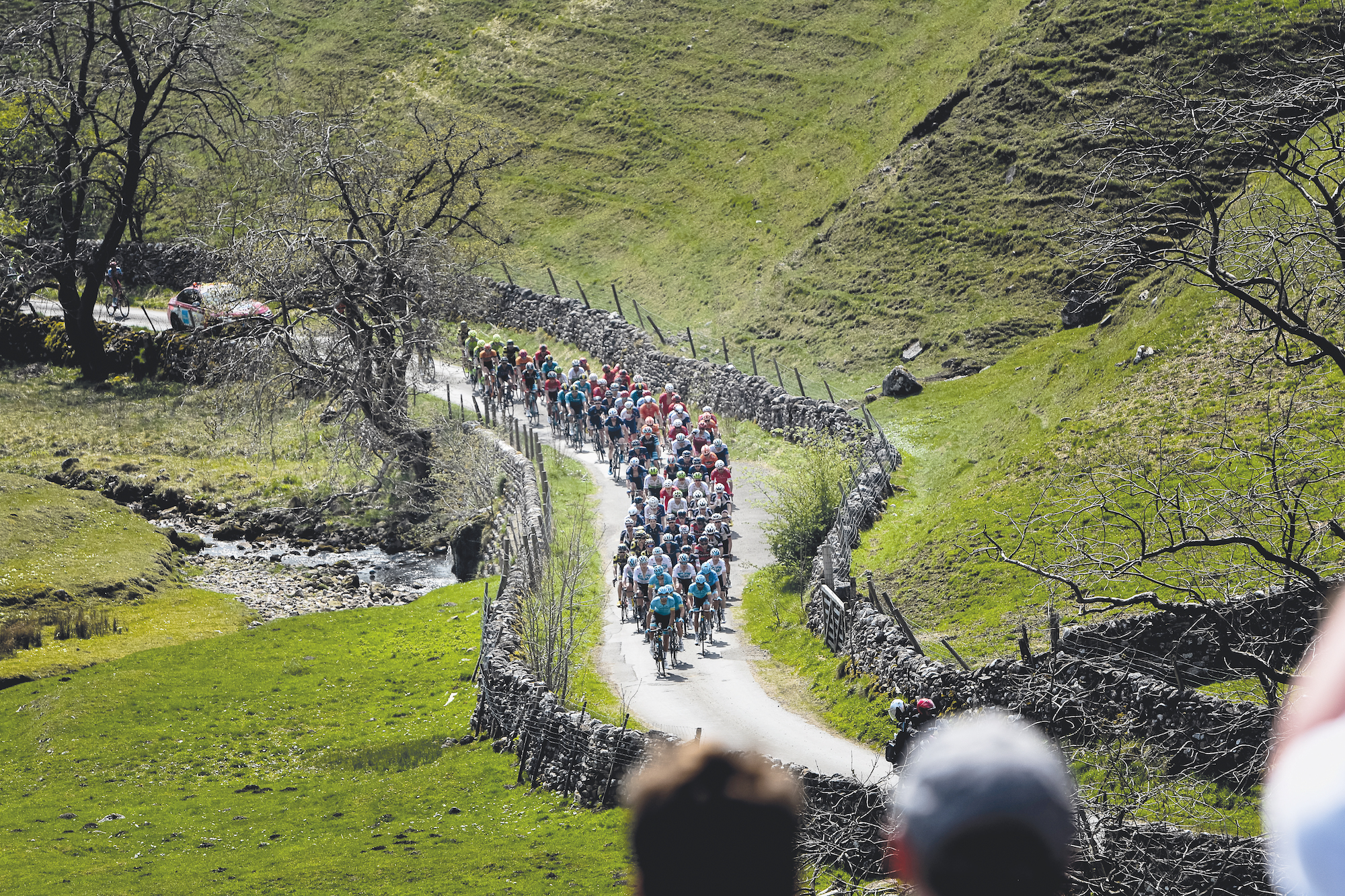 Tour de Yorkshire 2018 (Photo: Karen M. Edwards)
When I was working with the Holdsworth team we had two Italian riders who lived with the team in Sheffield. They trained in Yorkshire all the time, but when we did the Tour de Yorkshire route recon, they found it was very different to European and southern European routes. They said the climbs were really different to the Alpine cols, the Italian climbs and the Pyrenees. The climbs are straight and sharp, and you need a lot of strength to climb them.
There are also lots of small lanes and roads that suddenly go round a corner and there's a steep climb. And maybe it's just for 500 metres, but it's constantly up and down. You could see that during the Grand Départ and Tour de Yorkshire. It's kind of Belgium terrain somehow. There's not many cobbles in Yorkshire but the climbing and the racing can be similar to what Belgium provides. However, I don't think I'd say that Yorkshire is the new Belgium, although it has the exact same things: it has the club system, it has young riders, it has riders who become professional. But I won't say it's the new Belgium: Yorkshire is just Yorkshire.
Concerning that toughness, my brother Russ talks about having Yorkshire grit all the time. I have no idea where it comes from, but it does go well with how we Yorkshire people are. Brian Robinson is a professional cyclist from Yorkshire and it's always very nice to chat to him about all the things he did before his time. He was a builder and a worker, and during his time off he raced the Tour de France. When he stopped cycling, he became a builder again. It's not really known for professional riders do that. That is very much a definition of Yorkshire grit, he was a very hard worker, both on and off the bike. I'd like to think that's where we came from: Brian Robinson being a very tough Yorkshire man and just getting involved in whatever you do really hard.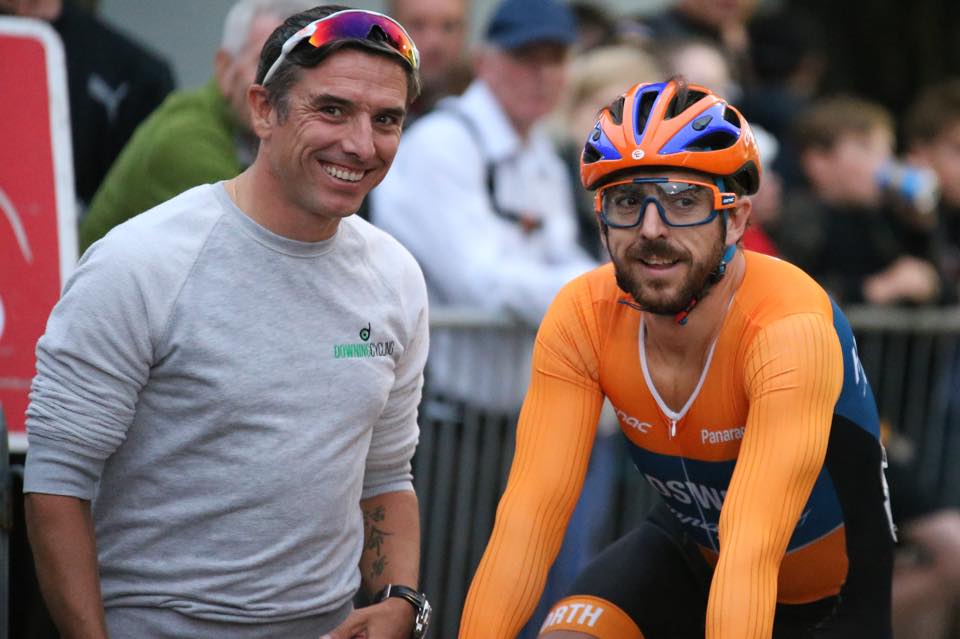 Dean Downing (left) with his brother Russell Downing (right), in a recent image (©Facebook)
Dean Downing is an ex-pro cyclist and sports director. He is currently a cycling coach. He signed this piece as the editorial for VOLATA#18 issue.