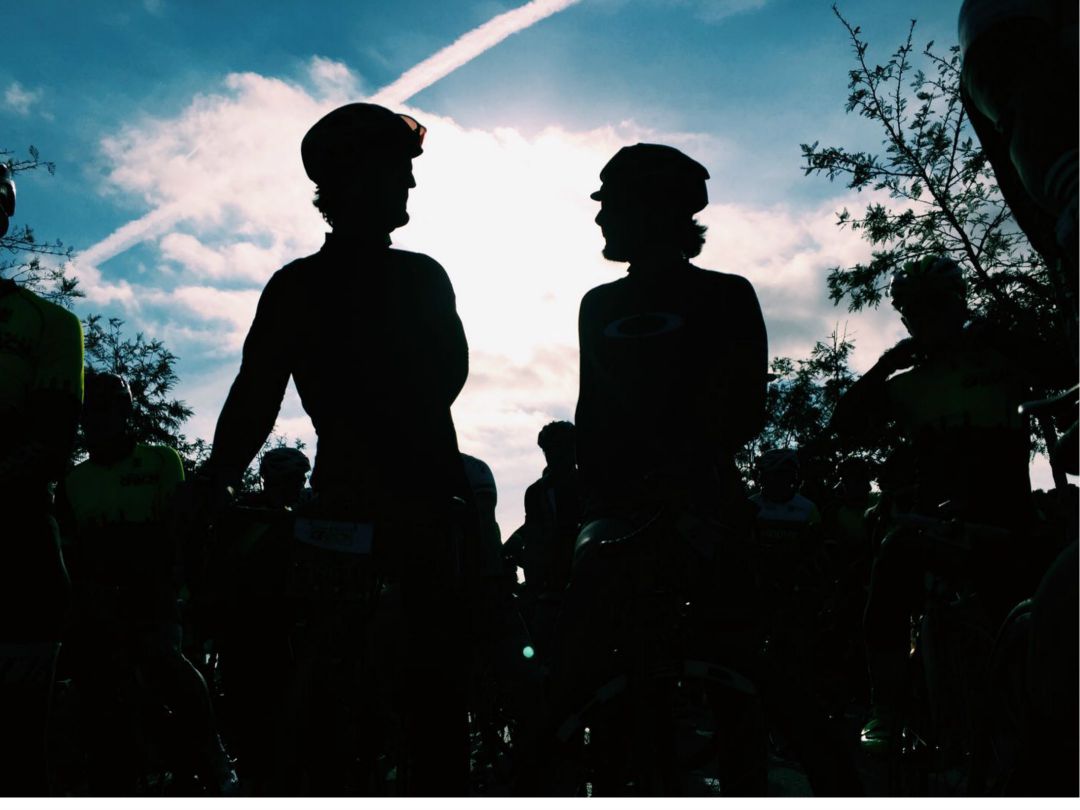 One of the things that makes Gran Fondo Barcelona special is the closure of the coastal road from Castelldefels to Sitges. Local roadies have a love-hate relationship with the C-31 because there is no shoulder for safety and the adjacent freeway is one of the most expensive tolls in Catalunya, so this curvy stretch of road is always brimming with cars which makes it even more dangerous. After a neutralized start, with a 25km warmup in the legs, it's exhilarating to push oneself on such a breathtaking road overlooking the sea.

From there the 140km route climbs gently through the lovely Parc de Foix and then ambles along a labyrinth of paths through the Penedès wine region. Every rider in the bunch is pinching himself for one lives to ride roads like these! Six lucky riders from Team Oakley who won a social media contest were enjoying the gran fondo experience riding alongside ex-pros Egoi Martínez and Kiko García.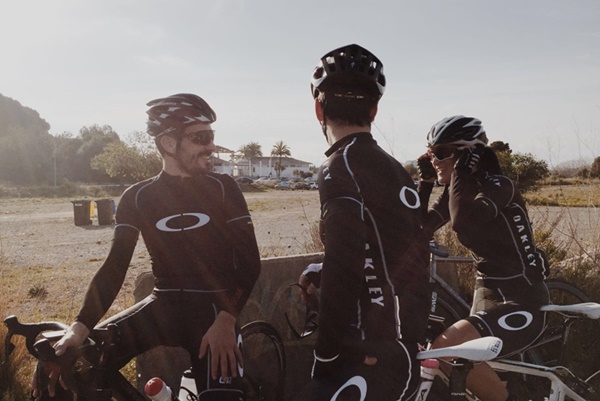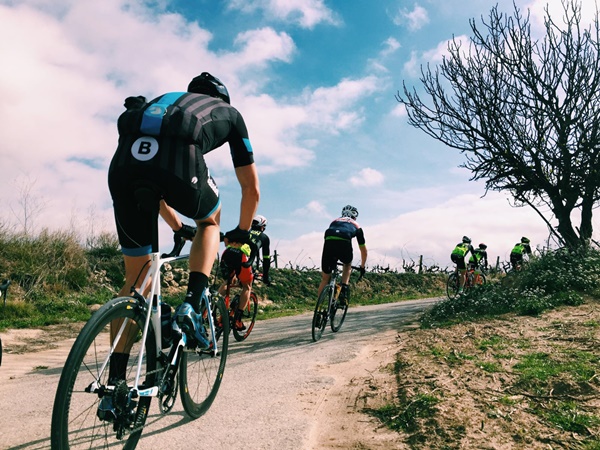 The Begues road sloping towards the Mediterranean beckons you to achieve autobahn speeds followed by the Gavà descent. A bike shop owner from Bilbao teased that I was the most combative rider along this road sharing that Basques say "echabas fuego" which translates as spewing fire. I was simply holding the wheels of two stronger riders from Team Oakley. I swear.

But as a kid growing up in the United States, watching Greg LeMond mash his pedals in Team Z kit at the Tour, I dreamed of racing road professionally. So it was quite a treat to also ride alongside a pair of Spanish ex-pros. Hailing from Navarre, Egoi Martínez rode for the iconic men in orange, Euskaltel-Euskadi, so naturally he was right at home on his Orbea Orca. Egoi is a pretty rider with a pedal stroke as smooth as butter. Kiko García raced professionally for ONCE. He told me he's been cycling 40 years but has never raced cyclocross. He shared that he loves to go out for a quick 1.5 hour gravel blast around Castellón where he lives. I made him promise that he would try a cyclocross race adding that he should go and watch the Belgian cyclocross championships which is like watching the Super Bowl in your friend's backyard.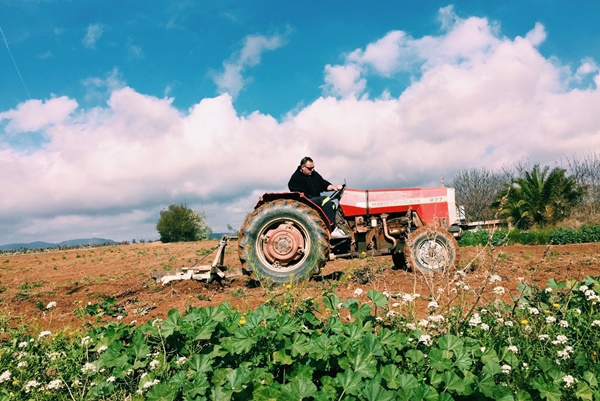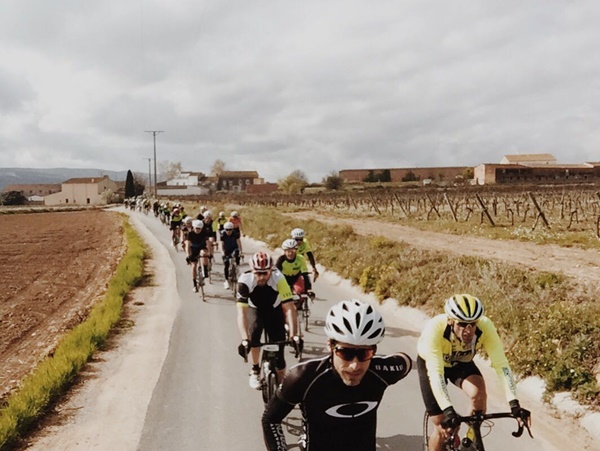 It was great day on the bike, although the ditzy finish in Zona Franca was anticlimactic since, after rolling under the last banner, the riders had to pedal back to Montjuïc for their finisher medal and pasta. However, I'm optimistic that GF Barcelona will recognize its missteps, listen to feedback, and get better with each subsequent edition. With riders like Egoi and Kiko giving back to their sport plus a thousand riders who enjoyed a fun cycling challenge, I see only a bright future.

Gran Fondo Barcelona is still tweaking its formula. This year, they made a baby step in the right direction by dropping the clunky New York attribute from its brand name. Where the organizers stumble in my opinion is advertising a Gran Fondo World Tour before nailing Barcelona first. However, GF Barcelona is one of the only sportives on the local calendar this time of year which is in the event's favor and with the Spring Classics in full swing and riders wearing shorts for the first time, the riding public is raring and ready to go!


More info: www.granfondobarcelona.com