"Where's Hermida I don't see him?", I asked a racer next to me in the start grid. "Right there," he said pointing to race favorite José Antonio wearing his green and white Multivan Merida kit a bike length away. I was surprised to see Hermida not called up, starting 3-4 rows back. He would go on to crush the 3-kilometer course and win the "Joan Soler Trophy" in Catalunya's Cyclocross Championships on Sunday, December 6th in Manlleu by 1:15 over former DH world champ Tomàs Misser (Guess-Guak) whose poster some of the competitors grew up with on their bedroom walls.
Manlleu's Parc de l'Arboretum was enshrouded in fog for the early morning races, but a warm blanket of sun appeared before the men's elite race. The heavy grass course featured a long section of wet slop that forced racers to dismount and run with their bikes slung over their shoulders through ankle-deep mud.
An American racing cyclocross in Catalunya, I've come to feel at home on Sundays. Although it took me four seasons to realize 'som-hi' is not a Catalan surname [it means 'come on!'] and I speak Spanish to the majority who have thick Catalan accents, the language of cyclocross is universal.
Catalan cyclocross is familiar. You're just as likely to find a beagle taking a siesta beside a Ridley X-Night as you are to rub shoulders with a mountain bike world champion. The scene is laid-back, relaxed until the gun goes off. While the courses aren't as aggressive as Belgium or the Basque Country, the level of competition is high. I've heard the owner of a high-end bicycle shop, who's no slouch on the road, showed up once, finished last, and hasn't returned; which will always be a challenge for the Federation to attract novice racers who finish towards the bottom and never show up again.
Which speaks to my dilemma as an enthusiastic racer with little power and even less technical skill that one hour increasingly strangles what little natural cyclocross ability I have and renders me, punch-drunk, barely able to handle a bike by the finish, which is the beauty of cyclocross. My scowl as I roll over the line is the antithesis of how I feel inside for I can't wait to run it back next week.
And that's really what Catalan cyclocross boils down to is bonding through suffering on skinny tires through late fall and early winter; the worst brings out the best in each of us.
Hollis is wearing a Verge skinsuit in Brazo de Hierro's photos below.
--------------------------------------------------------------------------------------------------------------------------------------
These are the new Catalan champions after the race:
Elite: José Antonio Hermida (Multivan)
Sub 23: Gerard Álvarez (Tomàs Domingo)
Junior: Josep Duran (Megamo)
Young: Jofre Cullell (Megamo)
Elite women: María Casanova (Bicis Esteve)
Junior women: Magdalena Duran (Tomàs Bellès)
Veteran 30: Pere Amado (Salicru)
Senior: Ignasi Calls (Salicru)
Veteran 40: Pere Joan Roig (Sans)
Veteran 50: Emilio Vivian (CC. Sant Boi)
Veteran 60: Francesc Vernet (CC Sant Joan Despí)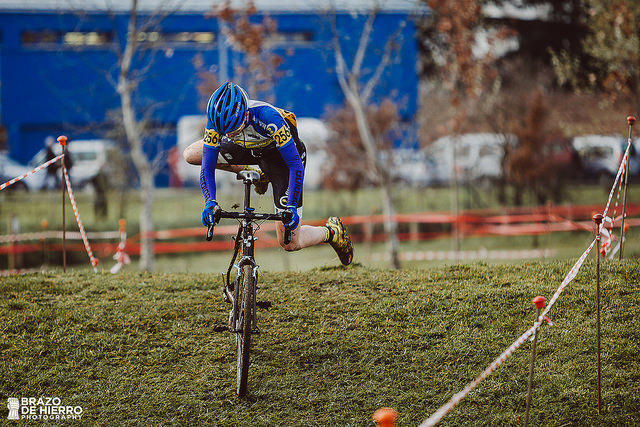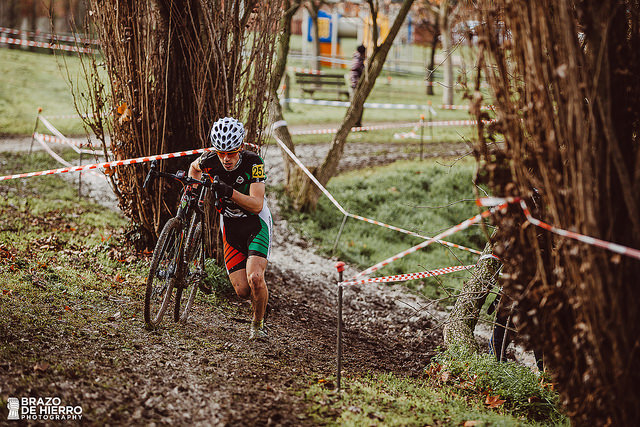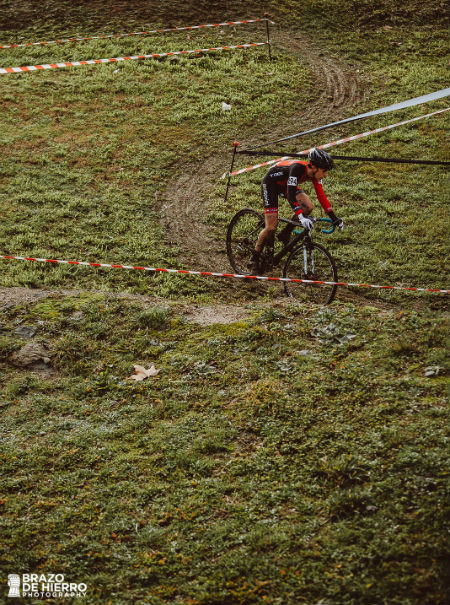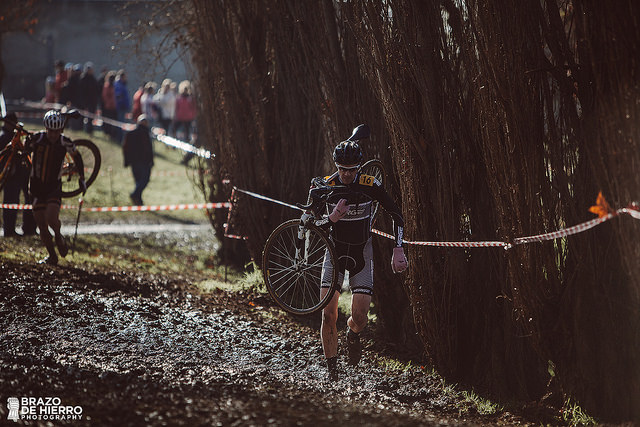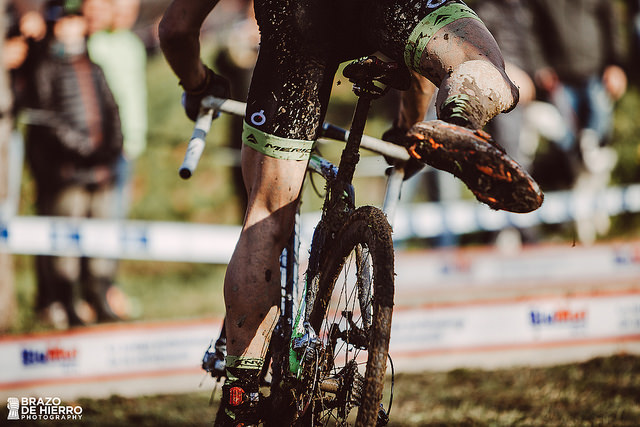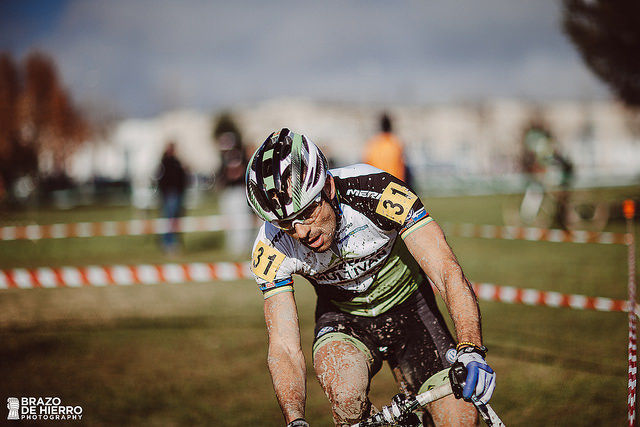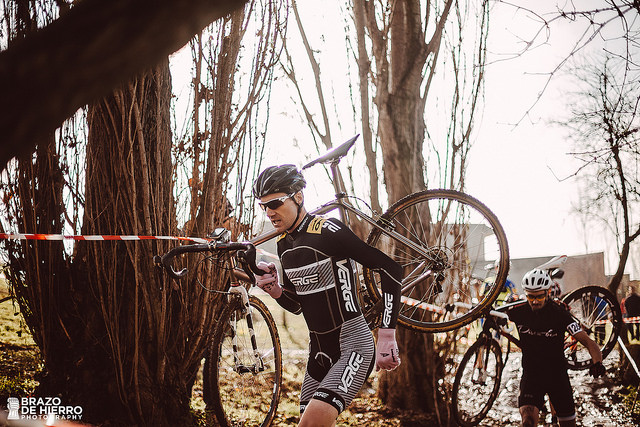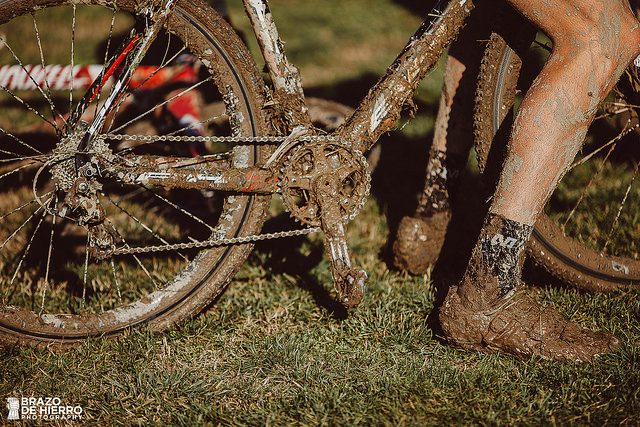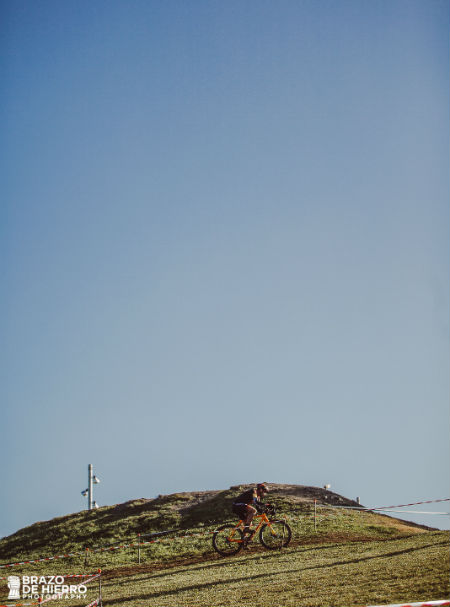 * The complete race photo report from Brazo de Hierro can be seen here